With a powerful V8, automatic transmission and deluxe interior, the 1955 Chevrolet Cameo set the bar for other trucks of the day.
Now fast forward 60+ years.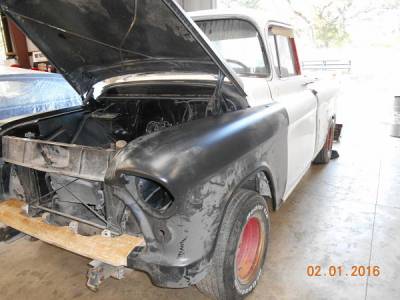 All things considered, this truck is in really good condition with a few new panels already added. After the initial meeting with the customer to go over the projects goals, we realized that this isn't going to be an average restoration. Customer wants it to run and drive like new with plenty of power at their disposal. We are happy to oblige. This truck will put the "MOD" in Restomod! Here's a short list of upgrades and modifications we have planned:
7.4L LS motor, 4L80E 6-speed automatic transmission, Roadster Shop custom chassis, C6 Corvette style tubular suspension and a 9" rear end with a parallel 4 link
And all of the above doesn't include to extensive list of body and other customization's that are going to be taking place. This is going to be show stopper for sure.
DISASSEMBLY BEGINS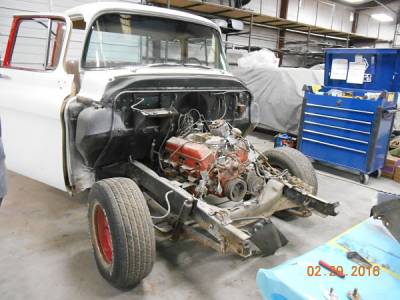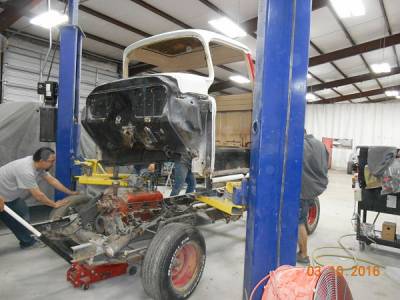 As the saying goes, "Out with the old....
In with the BRAND NEW CUSTOM Roadster Shop Chassis!"
If you are unfamiliar with The Roadster Shop, check them out online. This chassis is a work of art! We will be starting mock-ups for drive train and exhaust soon... Stay Tuned!